Eating healthy can be extremely difficult especially when you're following the very strict paleo diet. I've been experimenting with different breakfast options, including PANCAKES. Yes, I've found a very simple recipe for gluten-free, dairy-free, sugar-free, pancakes. They're sweet, taste like "real" pancakes, and they're pink! The original recipe was extremely basic, so I added my own twist to it: delicious and very nutritious beets!
Ingredients:
1 small beet
1 organic egg
1 plantain
1 tsp cardamom
coconut oil
Optional: local maple syrup
Tools:
high speed blender (NutriBullet, Vitamix) pan
spatula
spoon
STEP ONE: Put all ingredients besides the coconut oil in a high speed blender, such as a NutriBullet and blend until smooth. If you don't already have a NutriBullet or something similar, go out and buy one because it will change your life.
STEP TWO: Heat coconut oil in the pan on medium heat.
STEP THREE: Place two tablespoons of pancake mixture onto the pan and flip when you see bubbles/steam (you know when to flip pancakes). It should come out a dark pink color. Add more coconut oil as needed. Continue until you run out of mixture.
STEP FOUR: This is barely a step. Drizzle some local, real maple syrup on your pancakes and enjoy! Yep, it's that easy!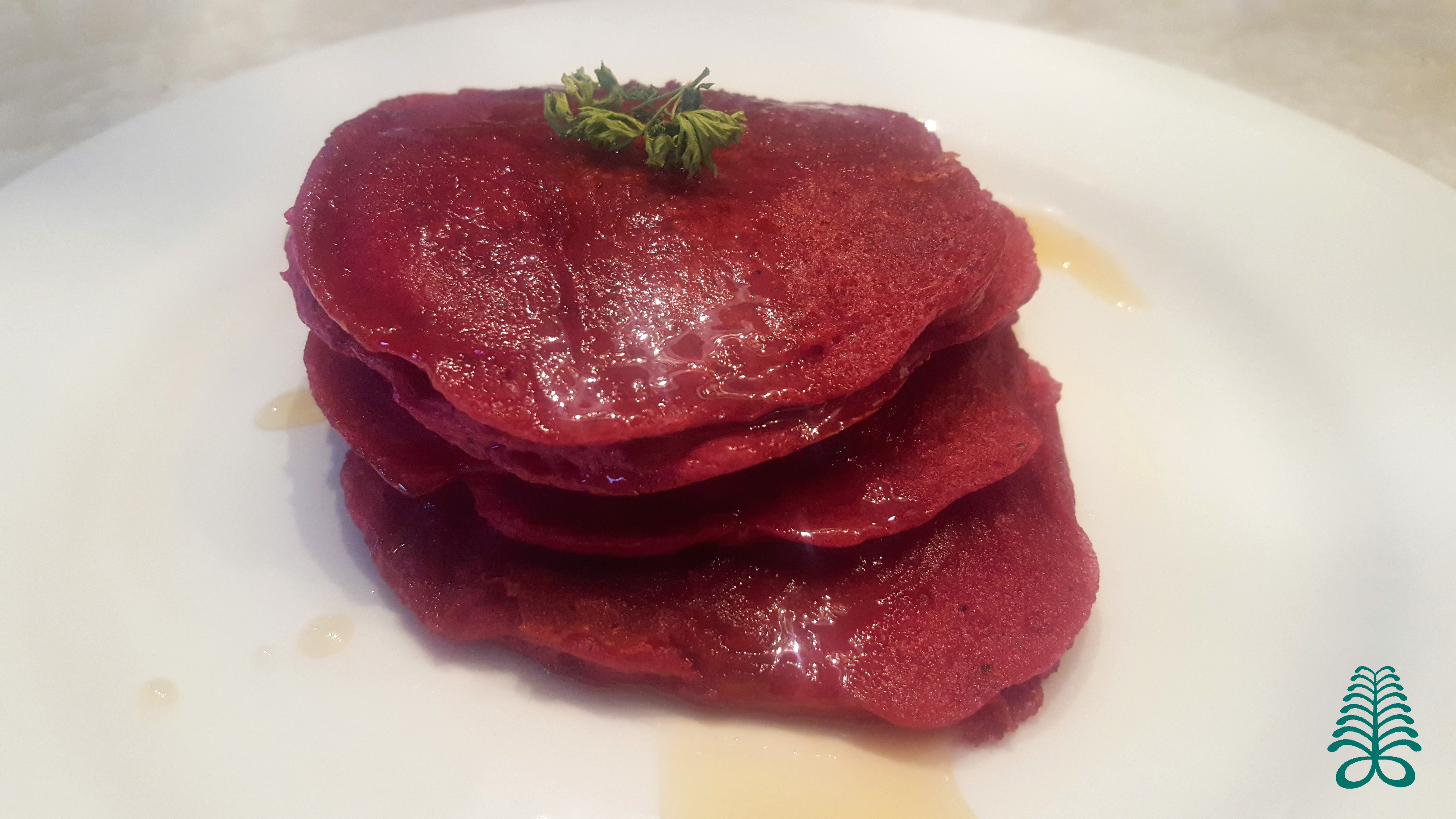 P.S. If you need any more convincing, my brother said these were the best pancakes he's ever had and he usually hates everything.