My diet is insane and has been since I was in high school. Thankfully, I have learned to love cooking and get creative in the kitchen. Sometimes, I just need a quick fix and other times I want to make something awesome from scratch. Luckily, I have some amazing tools to help me. Here are my top 5 favorite kitchen tools:

---
NutriBullet High Speed Blender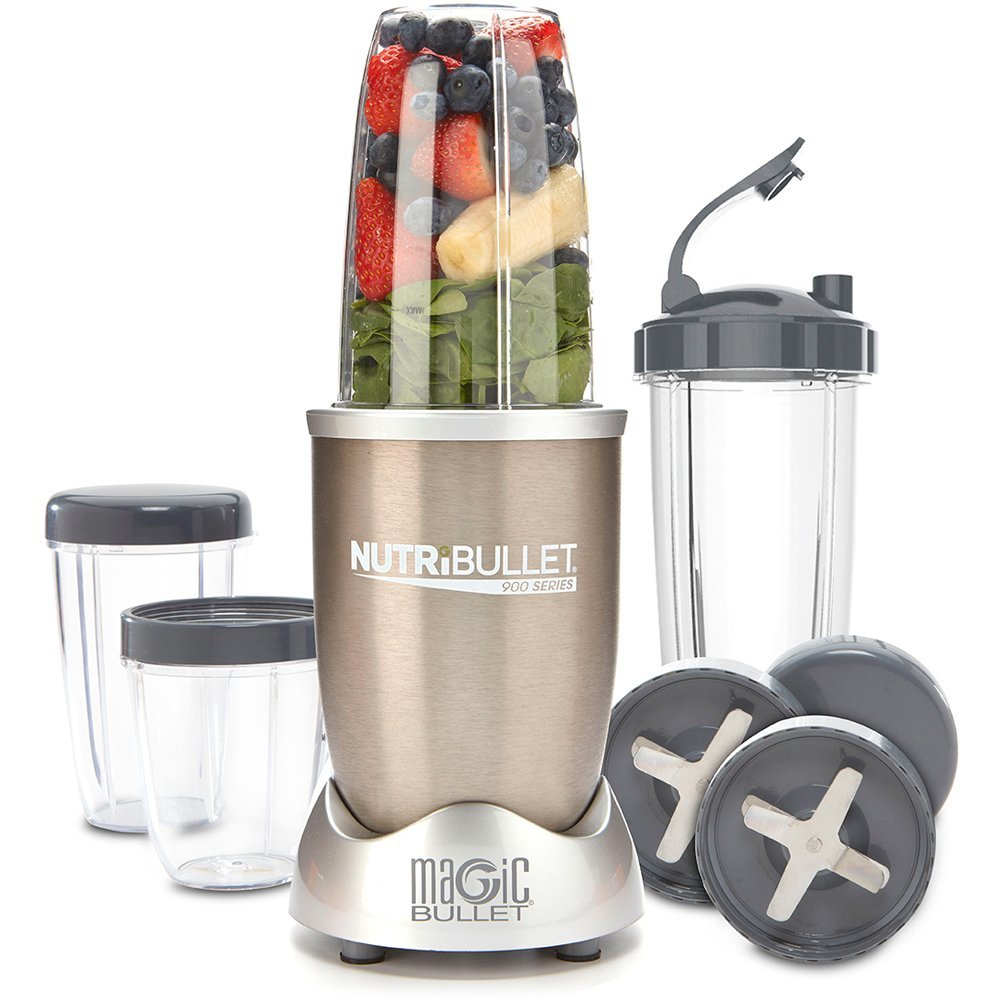 I use this thing ever single day whether it's to make my morning smoothies, homemade paté, or my beet pancakes. It's extremely fast, easy to use, and easy to clean. It usually runs for about $200, but you can always find sales (It is $80 for one at Target right now)! Also compared to the next level up in blenders that everyone loves (the Vitamix, which runs for about $400+), the NutriBullet is a great deal.
---
2. Garlic crusher


If you do not have one of these, I suggest you get one right now. They are so easy to use, easy to clean, and you'll never chop garlic again . . . unless you want to. I'm sure you've noticed a pattern by this point: I love tools that are easy to clean.
---
3. Food processor


So I kinda hate this because it's so difficult to clean (there are so many parts!), but it is so extremely useful. I have made the coolest stuff in this thing including homemade brazil nut butter and chocolate goji date balls. You should have one in your home whether you use it very frequently or not. Usually runs for about $100-300.
---
4. Pyrex containers


I LOVE THESE. They are easier to clean and safer for you to eat out of than plastic containers. The rubber top is quick to put on and doesn't leak. Once, I dropped one on a concrete floor and it broke, but otherwise I haven't had any problems. They come in so many shapes and the tops come in so many colors! Also doubles as a bowl to eat out of.
---
5. Dehydrator


I've made kale chips, apple chips, and I haven't tried jerky yet, but my grandma claims it's worth a shot. The best part? Dehydrators are super cheap. Unfortunately, they are huge and difficult to store properly, so I have to wash them before every usage.
---
What are your favorite kitchen tools?
This is not an affiliate post, although I wish it were because getting a free NutriBullet would be amazing (please).
Photo Credit: Ikea