History
Founded in 2012, The Barefoot Aya used to be named "Musings of a Modern Hippie" until the author decided that having the same name as another blog was ridiculous, confusing, and she no longer wanted to pay for a .me domain (they're so much more expensive!). Michelle is super sensitive to chemicals in food, cleaning products, soap, etc, so she made "Musings" to share her findings on natural alternatives.
The blog went through a transformation in 2016, somewhat of a rebirth, and The Barefoot Aya was born. "Barefoot" is for getting back to our roots with nature and because walking barefoot is the best. "Aya" is a symbol representing a fern, which symbolizes growing and persevering through some crazy spaces and obstacles. AKA, this blog is about using natural stuff to help overcome issues with physical and mental health.
Michelle used to write freely, without care for citing her sources (b/c google exists), but some people claimed her writing was "crazy," "hippie," "pseudo science." At this point, she realized that the Internet is a vast, confusing place and it's hard to know what's real anymore. We decided to link sources to real scientific research on our blog posts so readers didn't have to do their own verification. However, people still claimed that Barefoot Aya posts are "hippie pseudo science" even though evidence published by Harvard was smacking them in the face, so we at Barefoot Aya realized that some people live in another world opposing truth and there's nothing we can do about it.


We started accepting guest contributions in November 2016 right as we started our first official series, dubbed "The Diet Series." All guest bloggers have been invited to write for The Barefoot Aya so far. In order to write for The Barefoot Aya, please submit a proposal (could be a few words of an idea) to michelle@barefootaya.com and click here for more information.
---
Featured Writers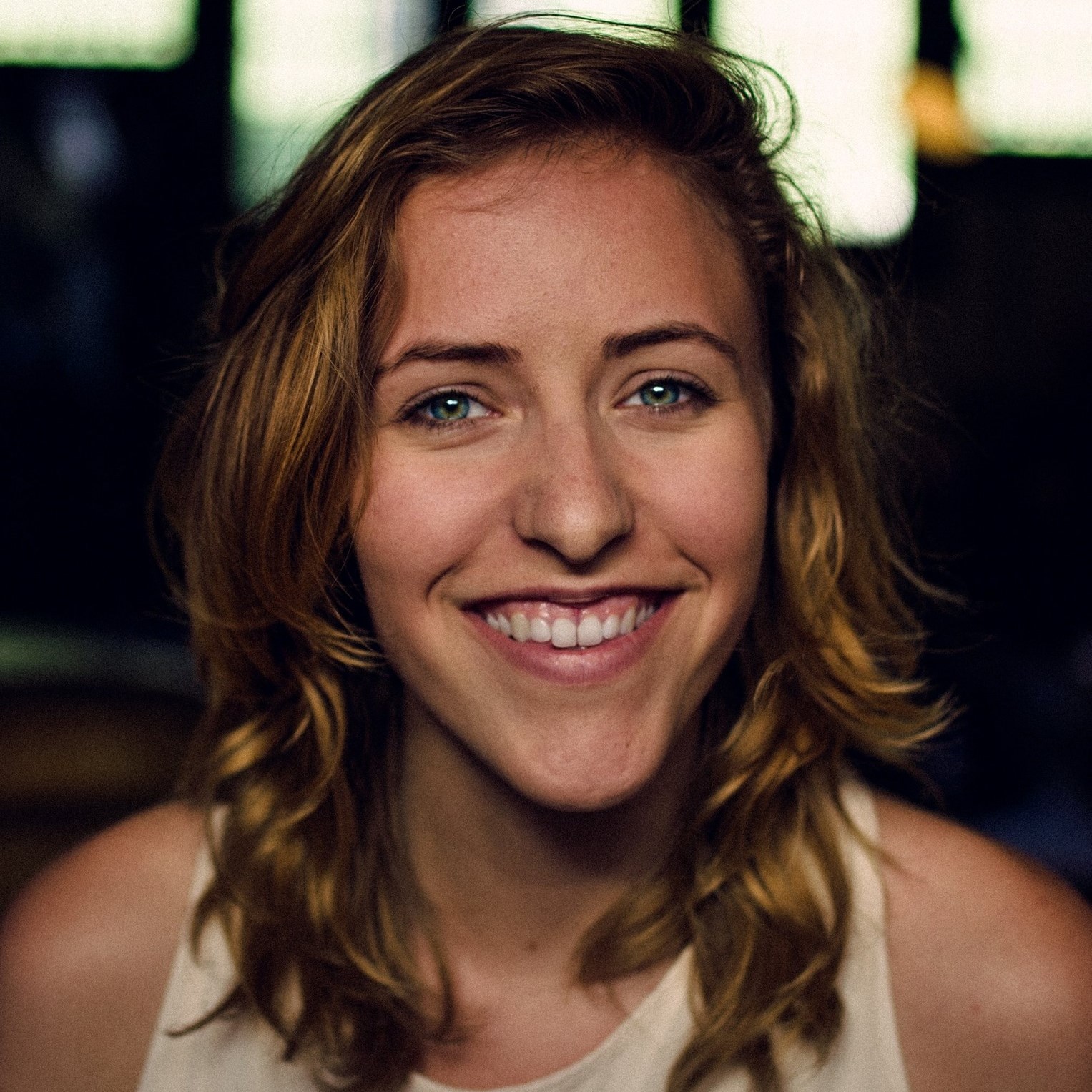 Michelle Polacinski
Founder and Editor-in-Chief
Michelle is a writer, traveler, and adventurer who is currently working on a feature-length documentary about Fluoroquinolone Toxicity, a syndrome she nearly died from in 2016. She's been obsessed with Medicine and Biochemistry since she was 5 years old, but before turning down the opportunity to attend Medical School, she realized her skills and passions are better served by working in the media. She has a rescue cockatiel named Jasmine (nicknamed "Queen Jazzy J") and her favorite way to de-stress is backcountry skiing. She currently resides in Troy, NY, but she wanders.
Contact: michelle@barefootaya.com
Olivia Deep
Contributing Writer
Olivia is a visual artist who wears many hats. This photo of her isn't actually a filter; It's a self-portrait made of oil pastels. She also makes chalk drawings and she's recently fallen in love with watercolor paint. Olivia is the type of person who will hug a stranger on the street only because they look a bit sad. She's very well-versed in zodiac stuff and usually mentions she's a Pisces in casual conversation. She has a lil' gecko and she loves to hula hoop. She currently resides in Albany, NY.
Contact: olivia@barefootaya.com
---
DISCLAIMER: *This blog is about exploring herbal remedies to cure common ailments. It's about an alternative lifestyle focusing on natural healthcare without the extra pain and money that goes into chemical remedies. It's essays written by mental health warriors that break down taboos. It's also about other things. If you have a serious medical condition that requires immediate treatment, go to the hospital or consult a licensed professional. Do not rely on herbal remedies in the case of a medical emergency and please do not take any of this as medical advice. As always, take everything with a grain of salt. We're not experts on many of these things. We write from our own experiences and research.

The Barefoot Aya © 2016 is a part of Strangest Sea Films, Inc. © 2018.