Good people = great times
I schedule my posts – so sorry, so this may say "this weekend" and mean last weekend. The message is important all the same. Writing from the weekend of August 26th.

The majority of my weekend was spent with lovely people. My extrovert self was so ridiculously happy to be with wonderful people all weekend. Although I'm a super extrovert, spending time with people I don't get along with is just as bad as being alone. Lately, it's kind of been like that – just sitting around hanging with people who do not understand where I'm coming from at all.
NOT THIS PAST WEEKEND!
Seemed like I got along with everyone I was with Friday through Sunday. It was glorious. I spent Friday hanging out with this awesome dude I met on Tinder (yay for Tinder). No more about that, but it was a good time.
Then we had a mini Binghamton reunion while celebrating my friend Kat's return from Colorado as well as Eric (who couldn't make it) and Dorothy's birthdays. My friends from college are my favorite people ever, which I haven't talked about on this blog too much, but I definitely talk about it in person all the time. I was super lucky to have met these people on DAY ONE.
Literally the first day I got to Binghamton and attended transfer orientation was the day I met my best friends in college who I would continue to live with and remain friends with post-grad too. My roommates and a handful of people I met at orientation are still my close friends. How lucky is that?
I was the very least depressed I had ever been at Binghamton and I give credit to 1) my newfound (at the time) love for cooking and access to a kitchen, ingredients of my own for the first time and 2) my amazing friends. The friend group just grew too. It seemed like everyone cool I met on campus turned out to also already be friends with one of my friends. It was a beautiful cycle of amazing people all in one place. I miss it so much. I miss being able to walk to those people's houses and attending homemade dip parties, halloween parties with live jazz bands, and random hikes to nowhere.
Well I got to see a few of those people this weekend and it was great. 🙂 We traveled to Kat's parents' 3-story lake house, which they designed (it was so beautiful). We drank, swam in the lake, rode jet skis and ate incredible food that each of us brought. I even discovered a new kind of food called a "dosa," which is made out of fermented rice and lentils.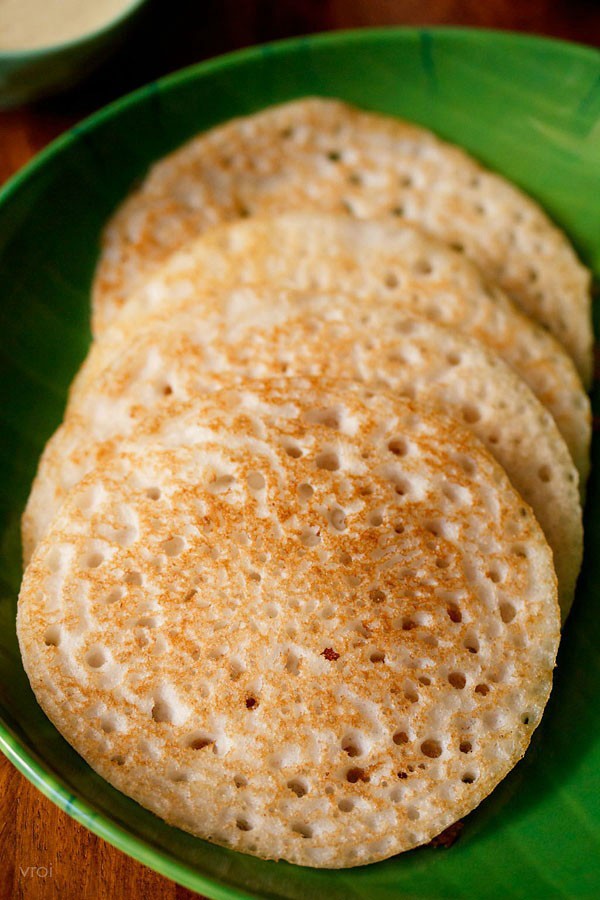 dosassss (not the ones I ate)
Since it was fermented overnight, it tasted a bit like a sourdough pancake. We ate them both sweet and savory: Saturday night as a replacement hamburger bun and Sunday night as a pancake with bananas, peaches, pears, and some people added syrup. It was so good – and gluten-free! (not paleo though)
I brought a cucumber and tomato salad made out of veggies from the garden and a dressing I made myself (all dressings in the house contained high fructose corn syrup? Gross). I also brought some of my pickled watermelon rind. It was a hit! No time at all during the weekend was I concerned that I would be trapped with food. When I go to certain people's houses, I know that I need to pack stuff that I can eat (read: anything healthy) because they don't eat like that. Not when it comes to friends from college. All of them are healthy af and most of them are vegan. They're all mean cooks and I always learn something new from them (and they learn from me – it's a great time).
It's like a safety net when I'm with people similar to me – we talk about similar things we find interesting, we are going through similar life events, and we eat similar things. I don't need to worry about bringing entire meals with me in case I go hungry, getting into a triggering conversation with someone who believes sexism was a made-up concept, or even talking about something boring. It's so nice and refreshing, especially considering this weird redneck bubble I've been stuck in for the past year. Granted, you can be a "hick," chopping wood, enjoying country music, and whatever – and not be a total racist, sexist asshole. Many of my friends and family all have practical skills, but are still intelligent, aware people. It's many of their friends who make me uncomfortable.
I never talk about feeling uncomfortable or "triggered," but sometimes I definitely can be. I try to put up a wall of defensiveness, but sometimes I don't have the energy. People can say things about me or my friends that they think is just "funny" or maybe "controversial," but if someone makes a mean comment about gay people, for example, my heart sinks. I feel a sense of panic. They're saying something mean and many times violent about me or my close friends. Many times, the violent parts are said out of jest. No one is serious, but they also might be holding a gun in their hands, so why not take them seriously?
I guess living out here has made me more susceptible to experiencing those kinds of unintelligent and hateful conversations. I'm surrounded by people who eat McDonald's and use the word "snowflake" in a way other than talking about snow. "Never Hillary" signs were posted around town (until someone defaced them all – possibly the person who put them up in the first place). There are enormous Trump flags in some people's yard, and yet there are others – my friends or my brother's friends – who speak out against him all the time.
Oh my God – I've gotten into politics. Anyway, I was happy to fully feel like myself for a weekend. I could talk about anything I wanted and the people around me understood. Many of them wanted to talk about the same things. We had fun together. I even made some new friends. I was just happy – free of worries, free of depression. It was uplifting. It was amazing and it's all thanks to my friend Kat for getting everyone together.
Bonus happiness: On the way back from Connecticut (lake house location), I made a point to stop at McEnroe Farm, a nearby organic farm that I knew of only because of their organic soils. I had passed it on my way up and was like


so I stopped by on the way back to find the best organic farm market I have ever seen in my life. I bought a gluten-free Berkshire turkey sandwich for lunch. It was one of the best sandwiches I ever had in my life. It contained bacon, pears, and some kind of cranberry sauce that was a DREAM. I bought some organic chicken, nut cheese, and a bunch of fresh organic produce all for $30. It was the perfect ending to a perfect weekend. I am so grateful.
---
Photo Credit: