I had been skeptical of medical marijuana for a long time until I actually started using it for medical reasons.
I thought I had tried everything. I thought that meditation, a healthy lifestyle, surrounding myself with good friends, and seeing a therapist regularly were enough to combat my Dysthymia. Unfortunately, I was wrong. Suicidal thoughts kept creeping up on me even though I had been making tons of progress with my therapy and even though everything else in my life seemed to be going well. I was running out of options and assumed that medication was the only way I could save myself even though I wanted to avoid medication as much as possible.
Medication, especially combined with talk therapy, works very well for some people. However, with all of the risk factors associated with antidepressants, especially with a possible side effect of more suicidal thoughts, I considered pharmaceuticals as a last resort. My body, specifically, tends to react in a sensitive manner towards powerful medication and I'll tend to get even the rarest side effects. In addition, I didn't want to need medicine every day for the rest of my life.
My Depression had gotten so bad that I could not go to sleep. With stress from work and other parts of my life, I started to have anxiety attacks. I went back to my therapist and explained my situation, suggesting maybe the only other option was to try medication. He suggested instead that I try medical marijuana. I had considered getting a medical card earlier for fun, in case I wanted to smoke weed for the hell of it. It's just a thing people do when they move to California.
I never considered using marijuana for medical purposes or thought that marijuana could do something for me.
Dubiously, I saw a doctor for a recommendation and purchased my first legal few grams of marijuana along with a pipe.
I researched the highest rated dispensaries near me so I was nearly guaranteed to have a good experience my first time. The dispensary I chose wasn't more than five minutes from my house in a strip mall. I could not find the dispensary at first considering it looked like an empty store space, completely blacked out with a door all the way at the end. The only indicator that I was in the right place was the faint sign displaying the initials of the dispensary and a green plus sign. It seemed super sketchy.
I entered after two doors buzzed me in. As a new patient, they asked for my original letter recommendation and my photo ID. I had to fill out a registration form and as soon as I was finished, they let me into the store part of the dispensary. When it was my turn, I explained why I was there to the incredibly helpful girl at the counter and she gave me a few options to try. She explained that sativa dominant strains were the best for Depression and I chose a sativa called Maui Waui. Each type of marijuana sold there had a ridiculously creative name. Other names (and now favorites of mine) include Green Crack, Blue Dream, and Crystal Coma. The weed was surprisingly very cheap. A quarter could go for as little as $75 and considering I didn't know what I would like, the gram I bought was just $10 along with free extras like joints, lighters, rolling papers, etc.
After driving home, I mixed my Maui Waui with some mullein leaf to weaken the bowl I was packing. Mullein leaf is an herb used historically by Native Americans to clear the respiratory system. Usually taken as tea or smoked, mullein leaf is used as a cleanser. It smells like tea and emits a white smoke. When mixed with marijuana, it is a much smoother hit.
After smoking the weed, I felt a lot calmer and that night, I fell right asleep without the tossing and turning I usually experienced for hours. I felt lighter and euphoric.The next day, when I had suicidal thoughts again, I tried smoking weed to see if it would help. It took a few minutes to kick in, but when it did, the dread that rose up in my heart had settled down. My breathing slowed. I was calm and somewhat back to normal. Unlike usual, I didn't feel the need to cry or call a close friend just so I could vent about my temporary feelings. I finally felt free.
Medical marijuana has completely changed my life. For the past five months, I have been smoking it almost daily and I rarely get back in a mental rut like I used to before I had my card. I feel much more confident about myself and my mental health. Since first experiencing symptoms of Depression twelve years ago, I am at a peak with my mental health.
To me, it seems quite insane that people are in prison for a mandatory minimum of one year for possessing marijuana when I use it as medicine. It's ridiculous that such an increase in tax revenues for states that have legalized marijuana hasn't pushed other states to do the same even after considering the health benefits.
For awhile, I was a nonbeliever in the medical marijuana movement. It seemed like just a ruse to legalize recreational marijuana.
After experiencing what it's done for me and seeing what it's done for people I've met at my dispensary (people in wheelchairs, people going through chemotherapy, etc.), I am 100% on board with medical marijuana. It comes in so many forms and does so much good for so many people, it's a wonder why it isn't legal everywhere.
---
If you are a medical marijuana patient, please share your story in the comments below. I would love to hear some more stories about how marijuana has helped you with your health.
P.S. I know vaping is better for you. I highly recommend using the healthiest form of medical marijuana.
---
Follow The Barefoot Aya on Facebook, Twitter, and Instagram. Like this content? Consider donating here.
Some of the links in this post are affiliated links and The Barefoot Aya may receive a percentage of the item purchased. This does not mean that any company supports The Barefoot Aya nor does it mean that I do not fully recommend these products. I would never link to a product unless I fully recommend it.
Related Content:
Now Get Some Sleep | Complex Distractions
Taboo Thursday | Luminous Life Links
Chuck Schumer Plans to Decriminalize Medical Marijuana | UPROXX
Photo Credit
---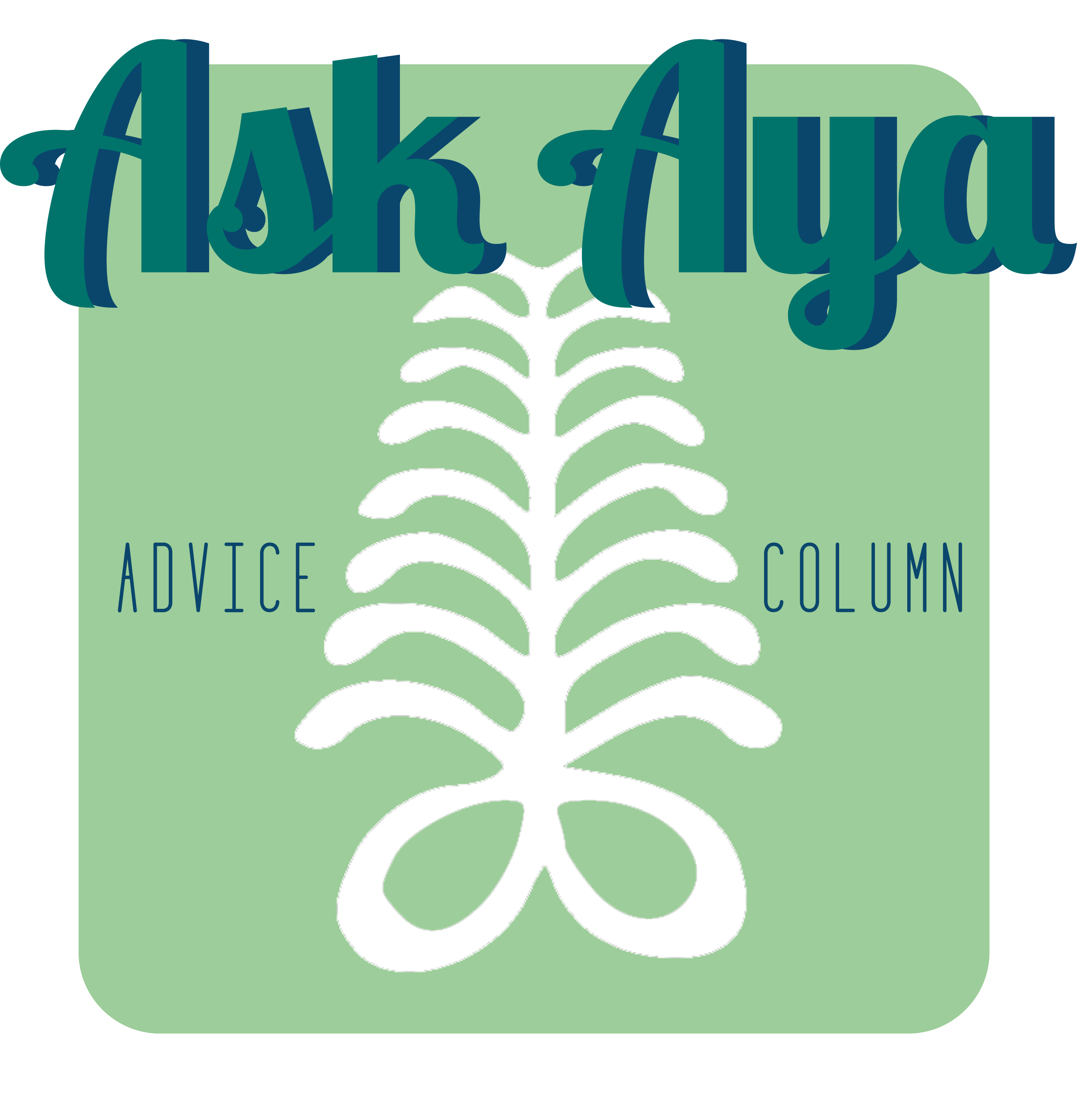 Have any personal questions related to the content on this blog? Contribute to 'Ask Aya,' our new advice column! Here, we will post responses for every reader to benefit and it is totally anonymous!

---