Alright, friends. So,as positive as I seemed the first time I wrote about natural hair care, I did not believe in it. Since I have thin, easily knotting, (what I thought was) greasy hair, I thought that there was no chance for me. After about six months of trying different things and avoiding parabens/sulfates, I am here to tell you that all the hype surrounding natural hair care is true. This is real life, folks, and this is the future. What I didn't realize starting out was that there isn't a "one-size-fits-all" recipe for natural hair care. It really depends on your hair type.

It's 2018 and we're growing! We use affiliate links, just like everybody else.
I became so frustrated using the method I described in No Poo For You. Even though grease was never an issue, my delicate baby hair started dreading and it was impossible to brush (even though I stopped brushing my hair years ago, I felt like I needed to since my hair was so knotty). As it turns out, apple cider vinegar was COMPLETELY WRONG for me. In fact, It almost undid everything baking soda did for my hair. However, ladies and gents, if you want to dread your hair and you want it to look rope-y, I highly recommend apple cider vinegar.
I joined forums. "Try white vinegar," they said. "Try aloe!" I don't know what planet these guys are living on, but aloe is expensive! You can't just use it on your hair all the time. Another option was beer. Yeah, same difference. Why would I waste beer as a conditioner for my hair? I mean, PBR, maybe.
So I considered going back to chemicals, but the baking soda beckoned me. My hair loved the baking soda. Not only did it remove extra grease, but it added amazing volume to my super-thin hair as well. I would use baking soda in everything if I could.
(P.S.> Now I put dry baking soda in a container and add water when I'm using it instead of adding water before)
I wanted to go back to chemicals, but I also wanted to stick with baking soda. I was at a crossroads. I ended up looking into low-poo products in a Fairway one day and found a bunch of different natural shampoo and conditioner brands to choose from. I picked one, used it in my hair, and VOILA! I didn't have the greasy, hair-falling-out mess that I had with chemical shampoo and I didn't have the dreading mess with apple cider vinegar. It was a perfect medium.
SO. Here's my current hair care regimen (subject to change):
Once a week: wash with paraben & sulfate-free shampoo and conditioner
Once a week (a few days after shampoo and conditioner): baking soda cleanse
Once every month or so: reviving the ends with coconut oil
As needed: spritzing organic detangler just in case the hair starts to dread again OR use a detangler brush.
I also wear hair wraps and head scarves if my hair is a little wacky and I don't feel like taking the time to use detangler or wash my hair. This also allows the natural oils in the sebum of your scalp to heal any damage on your roots and grow faster. In fact, if growing your hair out is something you want to do, rubbing coconut oil or olive oil on your scalp and leaving it in for a few hours makes your hair smooth, shiny, and allows the hair to grow faster. My roommates swear by it.
As for natural hair care, it's awesome, it works for me, and hopefully you can find what works for you. There are plenty of resources out there that can help get you started and experimenting is extremely important. Don't give up! People compliment me on my hair all the time and it feels so much better. I used to have problems with dandruff, grease, my hair falling out, my hair breaking easily at the ends, and now all of these problems are mostly gone. If you have any issues with dandruff or anything like that, it's worth a shot. What can you lose?
2018 UPDATE: My hair care method has changed so many times. Get ready for an update post!
---
Follow The Barefoot Aya on Facebook, Twitter, and Instagram. Like this content? Consider donating here.
Some of the links in this post are affiliated links and The Barefoot Aya may receive a percentage of the item purchased. This does not mean that any company supports The Barefoot Aya nor does it mean that I do not fully recommend these products. I would never link to a product unless I fully recommend it.
Related Content:
Almost Brushed My Hair | The Hippy Geek
No Poo Method | Min Yen Talks
The Art of Pre-Poo | All Things A1
Photo Credit: Buttery Planet
---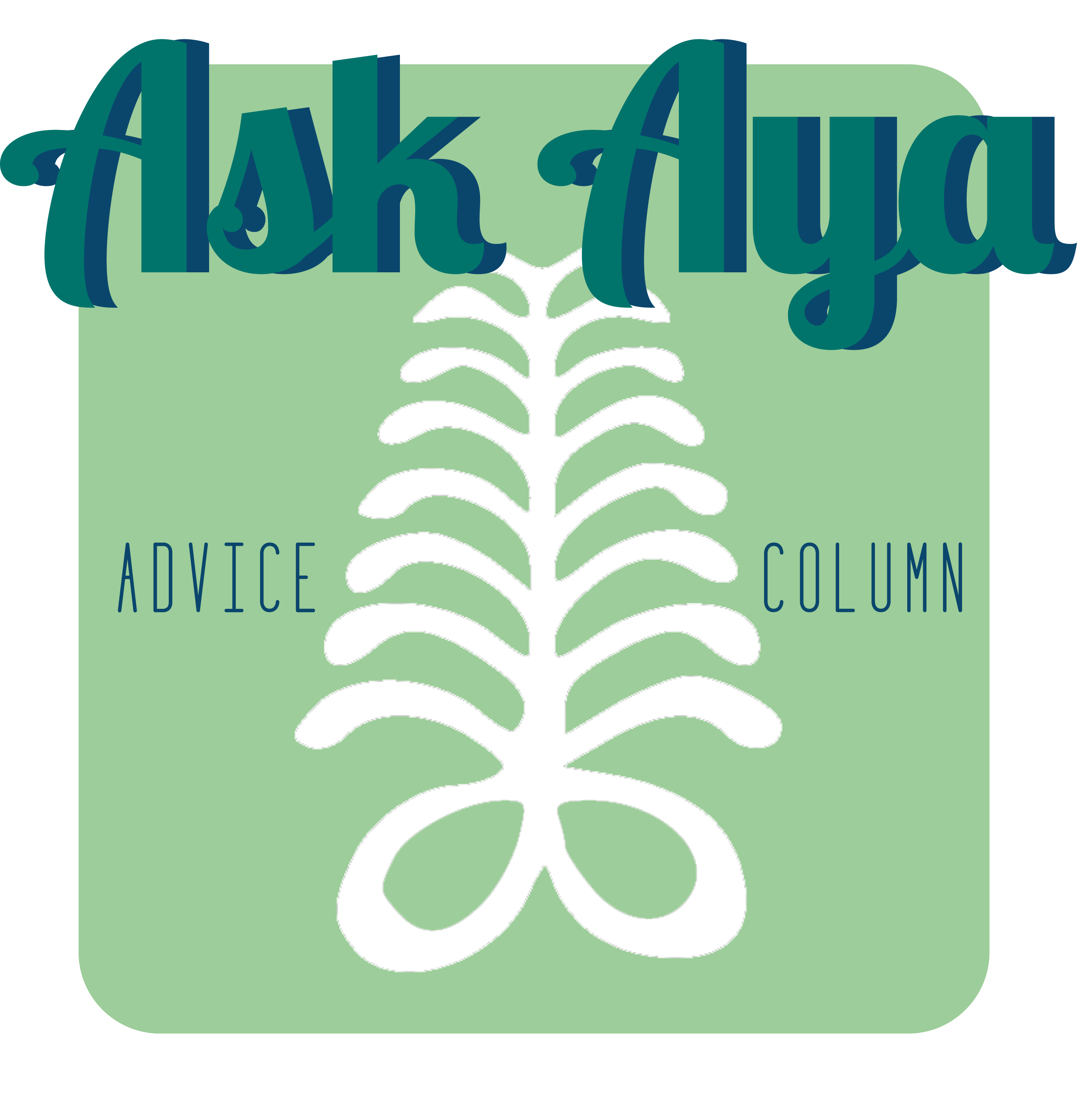 Have any personal questions related to the content on this blog? Contribute to 'Ask Aya,' our new advice column! Here, we will post responses for every reader to benefit and it is totally anonymous!

---